How to Make Space to Host a Fun Friendsgiving or Thanksgiving
November 15, 2021 in Storage Tips
From long talks around the fireplace to enjoying your favorite comfort foods, Thanksgiving and Friendsgiving are perfect opportunities to reconnect with family and friends. With all the excitement, however, comes stressing about planning and hosting a fun holiday for your loved ones.
As the host, you want to make guests comfortable in your home. If you don't have a lot of living space to work with, you may feel even more pressure as you struggle to find room for festivities.
Instead of stuffing your basement with space-stealing furniture or cramming your extended family or friends around a single table, learn how you can prepare your home for guests this holiday season with storage tips from Absolute Storage Management.
Reclaim Room in Your Home
Whether it's the first or 15th time you're hosting Thanksgiving or Friendsgiving, there's a lot of planning that goes into welcoming people into your home. With self-storage, you can take back your space and make your home an inviting place. Even if you won't be hosting children at your Friendsgiving or Thanksgiving, there's always a chance someone might back into a side table or knock something valuable off the counter.
Additionally, if you're planning on having friends or family stay with you before or after the party, you'll need to restore your guest room to its former glory. The elliptical and dumbbells in your guest room could make your visitors feel like they're staying at a gym instead of with loved ones. Renting self-storage allows you to reclaim room in your home from safekeeping smaller valuables and appliances to temporarily holding larger pieces of furniture and gym equipment.
Store Your More Delicate Belongings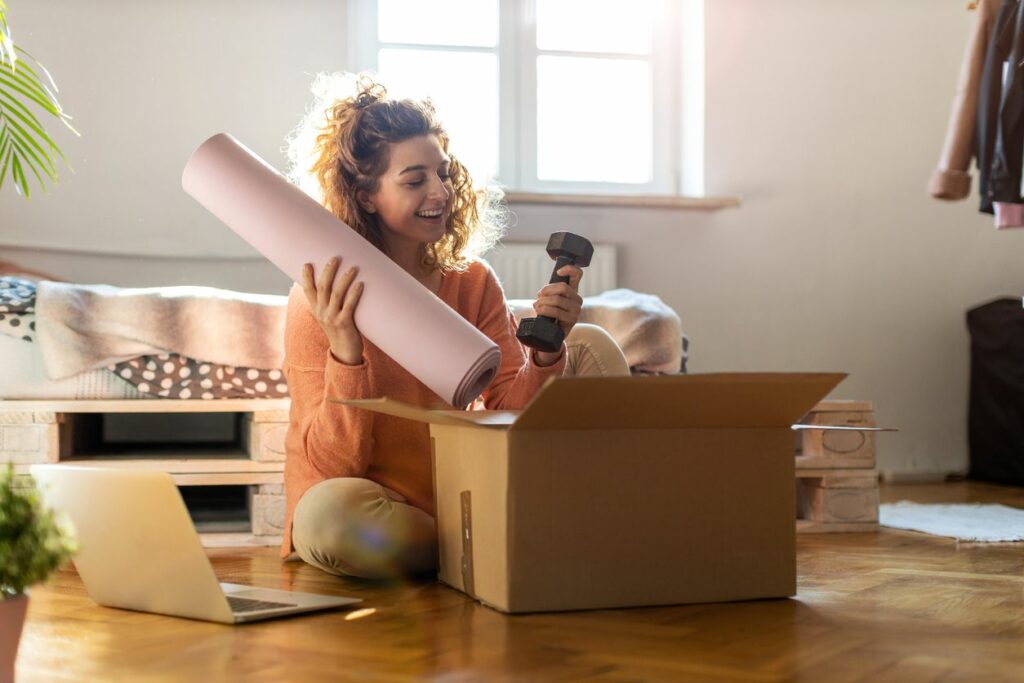 If you have items that could easily be damaged by having a crowd of loved ones in your small space, such as your vinyl record collection, keep them in self-storage until after the holidays. While they may be your favorite home decorations, you'll have peace of mind knowing they're safe from less-than-graceful party guests.
If you're worried about these delicate belongings enduring damage caused by extreme weather conditions, climate-controlled storage can help. These units remain at a consistent temperature all year round to combat damage such as warping, tearing, and fading. Consider climate-controlled storage units from Absolute Storage Management during the holiday season.
Open up Space in Your Guest Room
Over the past couple of years, many people have turned spare rooms into home offices or gyms. While the convenience of having your workspace just down the hall can't be beaten, it's not ideal for hosting overnight guests. Clear out items that make the room feel squished, like weight racks or your spin bike. Make sure your guest has access to a closet or dresser to store the contents of their backpacks or suitcases, as well as extra blankets and towels. Don't forget to include rugs, décor, and other cozy items to make your guests feel at home.
Clear Your Kitchen Counters
If you're in a small apartment or home, you know that counter space is hard to come by. Make sure your countertops are free of unnecessary items. Some small appliances like toaster ovens and coffee pots can stay while those with more specific uses, like a waffle maker, should go into a box in your storage unit.
Clean your appliances before packing and store them upright to avoid damage during their time in storage. If an appliance has small parts, remove those and store them separately in a plastic bag so they won't get lost. Make sure to mark breakable items like glass plates as fragile, and don't bury them under heavy boxes or precariously balance them on top of smaller ones.
Thanksgiving and Friendsgiving Planning Tips
Now that you have an idea of how to maximize the space you need for your celebration, it's time to plan. Staying organized is key to making your holiday season run as smoothly as possible. With the pressure of hosting on your plate, you should delegate smaller jobs to other members of your household or some friends. Having a detailed plan from the start will alleviate stress and leave less room for error along the way.
Let People Choose What to Bring
Instead of assigning dishes, let friends choose what to bring. This way, you can enjoy tried and true family recipes. Make sure everyone is clear on what they're bringing, and create a shared online document to prevent duplicate dishes.
If you decide to assign dishes, be strategic. A friend who's notoriously late shouldn't be put on appetizer duty. If you have a relative who is a part-time baker, have them bring a pie or their favorite sweet dish.
Test the Layout Ahead of Time
Give yourself ample time to test which configuration of furniture works best. While a small space will feel cozy, you don't want your guests to feel cramped or worry about knocking over the TV every time they get up. By setting up early, you'll also have time to put your additional items into a storage unit. You can store bookshelves, couches, and other bulky belongings until January to keep your home open and airy for the whole holiday season.
Get Creative with Presentation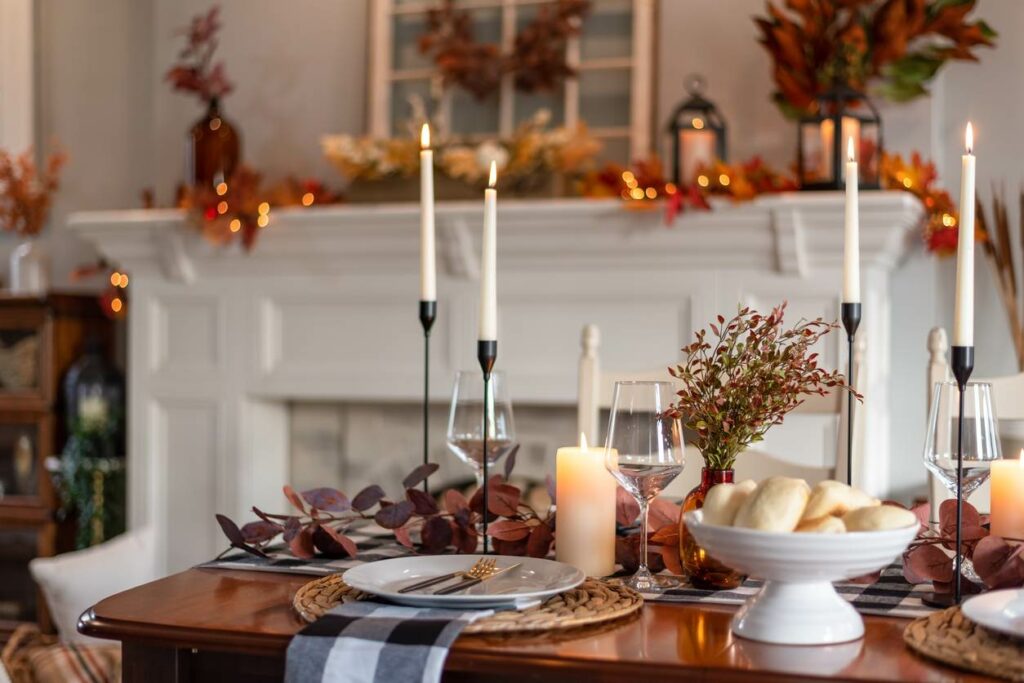 Make your table decorations functional (and delicious) with some yummy finger food. Charcuterie boards can range from simple meat and cheese selections to elaborate spreads with a variety of jams, fruit, and chocolates. Add a board to each table, or even replace your runner with a charcuterie table.
Don't wait until guests start arriving to get place settings on your table. Decorations can be as simple as tiny gourds, pine cones, or mums. You can even grab leaves from outside and do some DIY decorating!
Take Time to Enjoy Yourself
It's easy to get caught up in the craziness of cleaning and preparing for guests, but don't let that keep you from enjoying the time spent with loved ones. Even if the decorations don't come out perfectly or the turkey ends up dry, people won't remember. Instead, they'll think back on all the laughs you shared and how exciting it was to host your very own Friendsgiving or Thanksgiving.
Create a Cozy Thanksgiving Environment With Absolute
Holidays are for relaxing and enjoying the company of friends and family. Let Absolute relieve some holiday planning stress with our affordable, convenient storage solutions. Not sure what unit would work best? Explore our self-storage size guide to find your perfect fit and create the space you require for Thanksgiving and Friendsgiving.
We also offer online bill pay, so you don't have to worry about making it to our facility to drop off payment. If you want to skip logging in to access your bill every month, simply set up autopay, and your rent will always be on time, regardless of how busy the holiday season gets. Contact our team to rent or reserve a storage unit near you and start planning your Friendsgiving and Thanksgiving gatherings today!
LOOKING FOR A COMPANY TO MANAGE YOUR SELF STORAGE PROPERTY?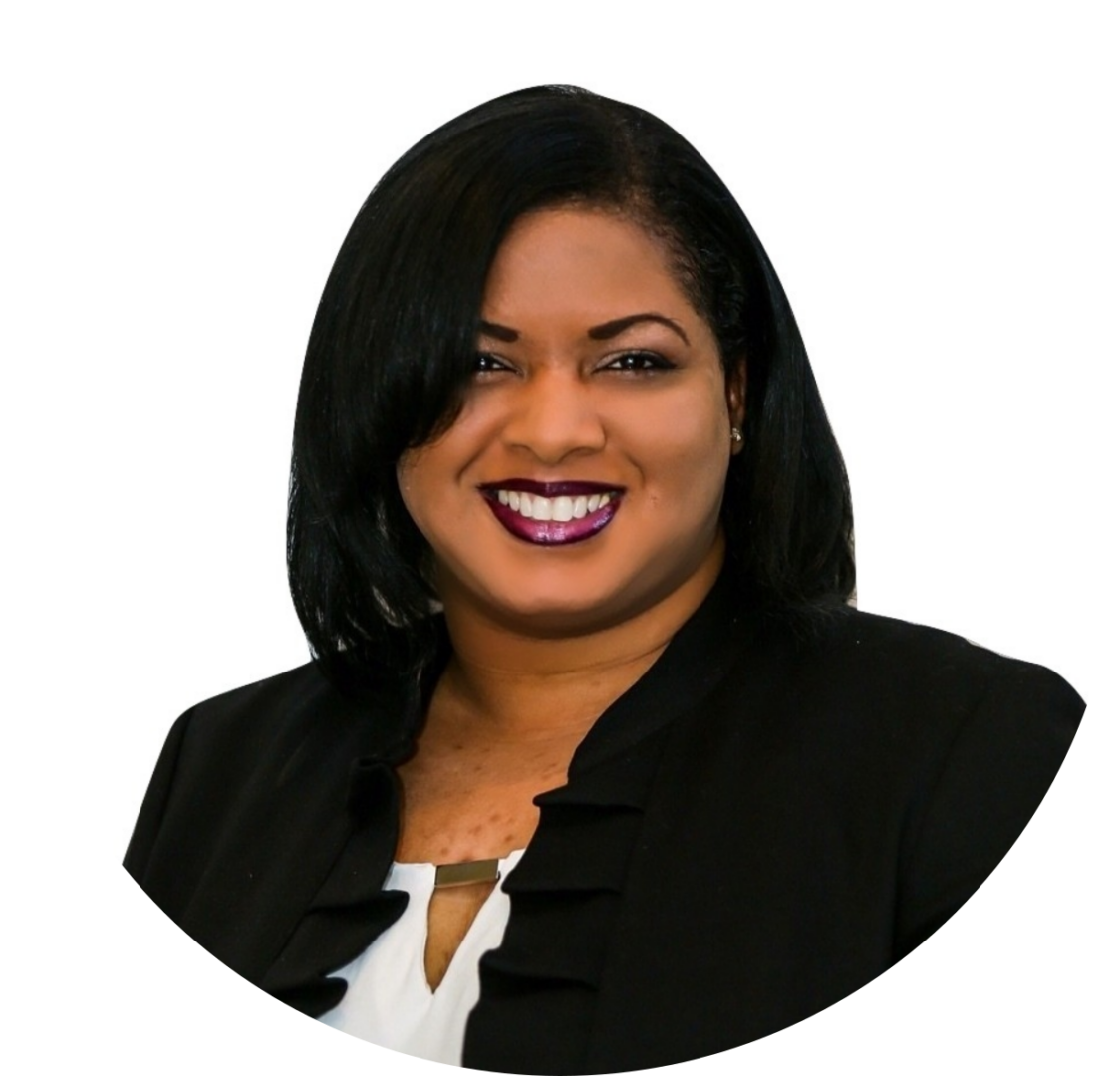 Contact Jasmin Jones
---
RECENT POSTS