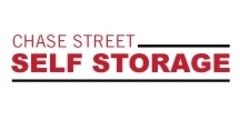 Chase Street Self Storage
1150 N. Chase Street
Athens, GA 30601
Office Open Now
Contact Free Rentals and Payments Available- See Below
"First Month Half Off"
Limited Time Offer ~ Call for Details
RENT ONLINE TODAY!
---
Shop for Units Below
Property Open with No-Contact Rentals and Payment Options Available
We're sorry.
There's been an error loading units for this facility. Please contact the facility for availability.
Access Hours

Sunday-Saturday:

6:00am to 10:00pm
Office Hours

Monday-Friday:

9:30am to 5:30pm

Saturday:

9:00am to 3:00pm

Sunday:

Closed
After Hours Assistance
Monday-Saturday:

6:00am to 10:00pm CST

Sunday:

9:00am to 5:00pm CST
Self-Storage Center in Athens, GA
Chase Street Self Storage offers a full range of storage solutions to the community. We're located on Chase Street, where we have easy access to the highway. Our tenants include students and staff at UGA, which is just 2 miles away, as well as a number of other individuals and businesses in Athens, GA. Our self storage units are available for competitive rates.  And we are the only storage facility in the Athens area to book reservations up to 45 days in advance!  (Booking fee applies.  You must speak directly with the office staff to pay the fee and confirm your advanced reservation.)
A Premier Self Storage Facility
At our location, you'll find more than three dozen different types of storage units. Whether you've been searching for a space that's indoors or outdoors, we can get you set up with the storage unit that best meets your needs. Our units include a:
4-foot-by-4-foot-by-4-foot (cubby style locker – see photos) climate-controlled indoor unit
5-foot-by-10-foot climate-controlled inside unit
10-foot-by-10-foot outside unit
10-foot-by-18-foot climate-controlled inside unit
We also have parking available for your extra vehicle, boat, or RV. Those outdoor spaces measure 9 feet by 18 feet and 12 feet by 30 feet.
Professional Property Managers
Our facility is closely supervised by highly trained property managers who are on-site six days a week. Or secure self storage location is fenced, gated, and monitored by surveillance cameras at all times. You can store with confidence when you become one of our tenants, and you can access your unit any time from 6am – 10pm.
You'll also be able to take advantage of a variety of self storage services. We can accept packages on your behalf, give you the convenience of online bill pay, and address your concerns quickly. We can also provide you with:
Truck rental
Packing supplies that are available for purchase
Dollies and handcarts
If you're located in Athens and in need of extra space, you can turn to Chase Street Self Storage. Contact our office to learn more about your self storage options. We have month-to-month leases available, and whenever you're ready to move on and collect your things, you can easily cancel your rental without any hassle.