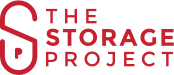 The Storage Project – Coopers Chapel
9801 Preston Crossing Boulevard
Louisville, KY 40229
We're sorry.
There's been an error loading units for this facility. Please contact the facility for availability.
Didn't find your unit? Try these nearby locations
Hours
Access Hours

Sunday-Saturday:

6:00am to 10:00pm
Office Hours

Monday:

9:00am to 5:30pm

Tuesday-Friday:

9:00am to 5:30pm

Saturday:

9:00am to 3:00pm

Sunday:

Closed
After Hours Assistance
Monday-Saturday:

6:00am to 10:00pm CST

Sunday:

9:00am to 5:00pm CST

Self-Storage Units in Louisville, KY
The Storage Project is
conveniently located off of Preston Crossing Boulevard and across the street from Lowe's Home Improvement.
We understand it makes you nervous to store your belongings in a place that's not your house. However, The Storage Project offers self-storage in Louisville, KY, that is safe and secure. Whatever size storage unit you choose is locked up tight as our building. Feel confident about becoming one of our valued tenants and trust we have extensive measures in place to protect your possessions. We even safeguard your valuables from Mother Nature.
Louisville Storage Facility Features and Amenities
Know that you aren't alone in needing our self-storage services. We're happy to serve local residents seeking to open up space in their homes with a unit or two at our facility. This is an affordable and practical way to store belongings you don't use all that often. Our facility is neat, clean, and well-organized, so you feel good about leaving your possessions here. Our locally owned and operated self-storage facility is known for its competitive pricing, attention to detail, and outstanding customer service. Call us to look over one of our units. Our extensively trained property manager is available by appointment seven days a week. Plus, you can talk to one of our agents in our call center from 6:00 am to 11:00 pm Monday through Sunday.
Advanced Security
Boxes & Moving Supplies
Climate-Controlled and Non-Climate Storage Units
Deliveries Accepted
Drive-Up Access
Extra Large Units
Fenced and Gated Property
Free Move-In Truck
No Contact Online Rentals
Pest Control Services
Truck Rentals Available
Wide Drive Aisles, Entry Doors, and Hallways
Easy and Convenient Payment and Billing Options
The Storage Project makes self-storage in Louisville, KY, a smart choice for your extra possessions. We want our services to be convenient for you, as well. Convenient payment options from online to phone to auto-pay. Plus, you can make an appointment with our property manager any day of the week. Call us for information on the sizes and prices of our storage units.
Anniversary Billing
Auto-Pay Options
Email Invoicing
Military Discounts
Month-to-Month Leasing
No Deposit Required
Online Bill Payments
Public Service Discounts
Referral Rewards Program
Rollover and After-Hours Call Center
Senior Discounts
Student Discounts
Special Rate for Non-Profits
Tenant Insurance Available
Conveniently Located in Louisville, KY
Storage Units Near Louisville International Airport
Safe and secure storage located 10 minutes south of Louisville International Airport. The Storage Project offers a variety of storage solutions to meet your needs, including drive-up access, non-climate-controlled units, and climate-controlled storage units in Louisville.
Student Storage Near University of Louisville
Located just 12 minutes south of the University of Louisville, The Storage Project is the perfect solution for student storage in Louisville. Take advantage of our student discounts and rent a storage unit near campus to store your belongings until you return back to school.
Nearby Businesses and Landmarks
Preston Crossing 16

Jefferson Mall

Quail Chase Golf Course

Woodhaven Country Club

South Park Country Club

McNeely Lake Park

Jefferson Memorial Forest
Nearby Neighborhoods
Highview

Knopp

Lynnview

Spring Mill

Hollow Creek

Hillview

Hollyvilla
Nearby Schools
Laukhuf Elementary School

Southern High School

Overdale Elementary School

Blake Elementary School

Knight Middle School

Overdale Elementary School
Storage Units for Rent in Louisville, KY, on Preston Crossing
Wether you're needing personal or
business storage in Louisville
, drop by and learn why storage with The Storage Project - Coopers Chapel is the best around! Call us to make an appointment or send us an email to book a tour.
Find storage solutions south of Louisville, KY at our sister facility offering
storage units in Shepherdsville, KY
. Or browse all of our
storage facilities near Louisville, KY
.
$50 Referral Program
When you refer someone to our facility, and they rent a unit from us, we'll give you $50 as our way of saying, "Thank you!". So regardless of whether you are renting with us or not, earn some extra money today! Restrictions apply. Call our office for more details and instructions.
Awards and Recognition