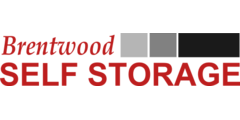 Brentwood Self Storage
1714 General George Patton Dr
Brentwood, TN 37027
Office Open Now
We're sorry.
There's been an error loading units for this facility. Please contact the facility for availability.
Access Hours

Monday-Sunday:

24 Hours
Office Hours

Monday-Friday:

9:00am to 5:30pm

Saturday:

9:00am to 3:00pm

Sunday:

Closed
Self-Storage Center in Brentwood, TN
When you're in the market for residential or commercial storage in Brentwood, TN turns to Brentwood Self Storage. We abide by our three core tenets, which are cleanliness, professionalism, and security. Our fully trained staff will answer your questions with a smile. Our self-storage facility is clean and well-maintained, and our digital security cameras and computerized gates offer around-the-clock security, so you'll be able to store your property with confidence.
Storage Options Big and Small
Our self-storage facility offers units in all shapes and sizes. Whether you need a small storage unit designed for one or two individuals or an ample parking space for transportation storage for a vehicle, we have you covered.
Carrying massive items back and forth to your storage unit can be a literal and metaphorical pain in the neck, which is why we offer drive-up access for our storage units. Never again will you worry about overexerting yourself while hauling furniture or other huge items over long distances when you can just drive right up to your unit.
Our extended access period makes it convenient to get what you need based on your schedule. Our security measures provide an initial line of defense for secure self-storage. In addition to our security methods, we generate individual security codes for each storage unit owner.
Serving Residential and Commercial Tenants Alike
At Brentwood Self Storage, we don't just offer storage units; we also provide a broad range of self-storage services. Our commercial tenants will love our free Wi-Fi as well as our ability to accept deliveries which will give them the freedom to work even while they're visiting their units. If you need any packing provisions during your stay, know that we also offer numerous supplies that range from boxes to tape and most things in between.
Convenient Payment Options
In addition to paying your bill in person, you can also pay it at home online. You can either pay each bill manually or sign up for our convenient auto-pay service to guarantee you never miss a payment.
We're easy to find, whether you're coming from Brentwood, Franklin, Nolensville, Forest Hills, or Thompson's Station, thanks to our highly visible location just past the railroad tracks and a left turn from General George Patton Dr. Whether you just need to store a few personal items or the whole household, we would love to be your self-storage solution. Give us a call today to see how Brentwood Self Storage can help you!