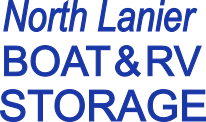 North Lanier Boat and RV Storage
4320 Keith Bridge Rd.
Cumming, GA 30041
Office Open Now
We're sorry.
There's been an error loading units for this facility. Please contact the facility for availability.
Access Hours

Sunday-Saturday:

24 Hours
Office Hours

Monday-Friday:

9:00am to 5:00pm

Saturday:

Closed

Sunday:

Closed
Boat & RV Parking in Cumming, GA
A self-storage center will help you protect your possessions and avoid clutter at home. Lanier Boat and RV Storage in Cumming, GA, has units in many sizes with climate control available.
Secure Location
Our locally owned and operated company controls access to the storage area. You'll receive credentials that allow you access during flexible times. Other parties will not be able to enter our locked facilities.
Estate Solutions
Whether you inherited furniture or a collection of art, we'll help you store them in a safe and dry environment. Our attention to detail will enable you to make the right choices for packing important items. With our assistance, you'll keep items in good condition until you have room for them at home or find a buyer.
Our clean and modern self-storage center will provide you with an affordable solution when your life is in transition or your business needs to acquire extra inventory. To visit our facility in Cumming, call Lanier Boat and RV Storage today.