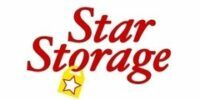 Star Storage – Buford
2815 Buford Highway
Cumming, GA 30041
Office Open Now
We're sorry.
There's been an error loading units for this facility. Please contact the facility for availability.
Didn't find your unit? Try these nearby locations
Access Hours

Sunday-Saturday:

6:00am to 10:00pm
Office Hours

Monday-Friday:

9:00am to 5:30pm

Saturday:

9:00am to 3:00pm

Sunday:

Closed
After Hours Assistance
Monday-Saturday:

6:00am to 10:00pm CST

Sunday:

9:00am to 5:00pm CST

Self-Storage Units on Buford Highway in Cumming, GA
With an abundance of outdoor adventures just around the corner, you will need plenty of space to store all the equipment necessary for these activities. At Star Storage, we have the storage space you've been looking for. Our storage units in Cumming, GA, offer enough space for athletic equipment such as golf clubs, bikes, tents, and other sports equipment.
Whether you're looking for a convenient place to store your bike near your favorite trails at Buford Dam Park or self-storage near Windermere Golf Club, Star Storage has the storage space you need. Reserve your Cumming storage unit online today.
Convenient Storage Facility on Buford Highway Near Lake Lanier
Find our convenient storage facility on Buford Highway just a short drive from Gary Pirkle Park. We are easy to access no matter where you are in town. Stop by as you are commuting to work in Buford or before heading out for a day on your boat at Lake Lanier. With convenient storage units as well as helpful features such as climate-controlled storage and boat and RV storage, you will find exactly what you need at Star Storage in Cumming.
Boat and RV Storage Solutions in Cummings, GA
Take your adventures out on the road whenever you want when you rent RV and boat storage in Cumming, GA. Our spacious outdoor parking spaces provide the additional space you've been looking for to store all your recreational vehicles. Proximity to Highway 19 and Interstate 85 also allows you to jet out of town easily whenever you need a weekend adventure. Keep your garage and driveway free of clutter with RV and boat storage in Cumming from Star Storage.
Cumming Climate-Controlled Storage Units
When the Georgia weather becomes too much for your storage items to handle, rent Cumming climate-controlled storage. These units remain within a consistent temperature range throughout the entire year. Store kitchen appliances, vinyl records, clothing made of lace, and wooden furniture in one of these temperature-regulated storage units. Rent climate-controlled storage in Cumming today.
Air-Conditioned Self-Storage in Cumming
Heat can sometimes cause your items to warp, crack, and even fade if not stored properly. Luckily, Star Storage in Cumming has the solution with air-conditioned storage units. Keep your delicate items in a cool environment all throughout the warm summer months without worry of temperature-related damage. Contact us today to learn more about air-conditioned storage in Cumming.
Secure Cumming Storage Facility With Gated Access
Enjoy peace of mind with advanced security features offered at Star Storage in Cumming. Our facilities are fully fenced and well lit giving you optimal visibility whenever you need to access your items. We are also equipped with gated access deterring anyone without a PIN from entering. In order to experience secure Cumming storage, reserve your storage unit online today.
Office Space for Rent in Cumming, GA
In addition to traditional storage space, Star Storage has commercial and office space for rent in Cumming, GA. This offering is a great solution for businesses looking for a small, private workspace as they grow and expand. Upgrade from your home office and rent a dedicated office space in Cumming, GA, at Star Storage today! Contact our office for more information about office space, business storage, personal storage, and more.
Rent or Reserve a Cumming, GA, Storage Unit
Not sure how much additional storage space your items need? Check out our unit size guide for an accurate recommendation. Once you've determined how much space you need, browse through our available units and reserve your storage unit in Cumming online today.
Nearby Neighborhoods
Big Creek
Buford
Sugar Hill
Vickery
Nearby Apartments
Preston Pointe at Windermere Apartments
One White Oak Apartments
Willow of Cumming Apartments
Brookside Heights
$50 Referral Program
When you refer someone to our facility and they rent a unit from us, we'll give you $50 as our way of saying thank you. Whether you are renting with us or not, you can earn some extra money today! Restrictions apply. Call our office for more details and instructions.
Awards and Recognition