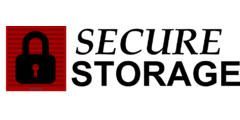 Secure Self Storage
10270 Ridge Way Industrial Drive
Olive Branch, MS 38654
We're sorry.
There's been an error loading units for this facility. Please contact the facility for availability.
Didn't find your unit? Try these nearby locations
Hours
Access Hours

Monday-Sunday:

5:00am to 10:00pm
Office Hours

Monday-Friday:

9:00am to 5:30pm

Saturday:

9:00am to 3:00pm

Sunday:

Closed
After Hours Assistance
Monday-Saturday:

6:00am to 10:00pm CST

Sunday:

9:00am to 5:00pm CST

Self-Storage Units in Olive Branch, MS
Do you often find yourself wishing you had more space around your home or business? Allow Secure Self Storage to lend a hand. We offer a wide selection of storage units in Olive Branch that are affordable and dependable places to keep your extra things. Our units come in several different sizes and are equipped with many amenities like climate-controlled storage, drive-up access, and more to ensure you have the best storage experience possible.
You can find our Olive Branch storage facility on Ridgeway Industrial Drive, right near the intersection of Alexander Road and Highway 302. We're located just up the street from Meineke, Shell, and Marco's Pizza. We're also within a short drive from the Olive Branch Airport and Olive Branch City Park, along with many schools in the DeSoto County School District. Our proximity to major roads like Highway 302, Highway 78, and the Bill Morris Parkway makes us a popular choice for anyone needing storage near Memphis, Pleasant Hill, Byhalia, and beyond.
Climate-Controlled Storage in Olive Branch, MS
Living in Mississippi is a constant battle with the southern heat. To make sure your belongings are protected from the effects of extreme weather, invest in one of Secure Self Storage's climate-controlled units in Olive Branch, MS. These units are kept within a consistent range of temperatures year-round to create optimal conditions for items sensitive to fading, warping, discoloration, and other damage, including:
Wooden furniture
Clothing made of leather or lace
Paper documents
Kitchen appliances
Electronics
If you plan to keep any of these items or other things made of delicate materials like leather, wood, or vinyl in your storage unit, rent one of our climate-controlled storage units in Olive Branch.
Secure Storage Facility in Olive Branch
We don't call ourselves Secure Self Storage for nothing! Our number one priority is providing a storage experience you can depend on from start to finish. You'll notice our commitment to security right away when you arrive at our Olive Branch storage facility, as the premises are fully fenced in with keypad entry required for access. Whether you're renting one of our indoor storage units in Olive Branch or a drive-up unit, you'll have no troubles as the grounds are well lit and under constant video recording to provide protection if anything does occur.
Commercial and Business Storage in Olive Branch
Between documents that need organizing, inventory that needs packed away, and papers that fill up your desk, it can be easy to feel cramped in your workspace. If you find yourself in a similar predicament, rent one of Secure Self Storage's options for Olive Branch business storage. We offer self-storage units in Olive Branch that include many sizes and specifications, so whatever your budget may be, you'll find what you need here. And thanks to our location near Highway 302, we're an accessible pick for anyone needing commercial storage near Memphis.
Affordable Storage in Olive Branch
If you're like many people, your biggest concern when searching for a storage unit is cost. But with Secure Self Storage, your wallet doesn't have to take a hit. We offer affordable storage in Olive Branch, MS, with options for any budget. Our smallest units are available for under $100 per month, and our larger spaces can be rented for a rate of under $250, though availability and pricing are subject to change. We also offer month-to-month storage leases, online payments, and contactless storage rentals to further streamline your experience.
Rent Your Olive Branch, MS, Storage Unit Today
Do yourself and your belongings a favor and rent from Secure Self Storage. We offer several options for self-storage in Olive Branch with units scaled for any size or financial restraints. Our units come equipped with many amenities like climate-controlled storage, drive-up storage units, and advanced security systems to create the best Olive Branch storage experience possible.
Not sure how much additional space you need? Check out our unit size guide to get an idea of what type of unit you should rent. Once you're ready to get started, rent or reserve your Olive Branch storage unit online today!
Nearby Neighborhoods
Pleasant Hill
Richwood (TN)
Buckingham Farms (TN)
Handy Corner
Lewisburg
Collierville (TN)
Cayce
Snowden District
Nearby Apartments
Rolling Hills Apartments
Blocker St. Apartments
The Vineyard Apartments
Magnolia Properties LP
Silvercreek Senior Living
Crestview Apartments
$50 Referral Program
If you refer someone to our Olive Branch storage facility and they rent from us, we'll give you $50 as our way of saying thanks! Whether you are renting with us or not, you can earn some extra money easily today. Restrictions apply. Call our office for further details and instructions.
Awards and Recognition