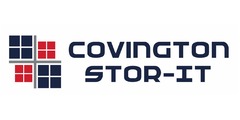 Covington Stor-It
8165 Washington St SW
Covington, GA 30014
Office Open Now
Contact Free Rentals and Payments Available I COVID-19 Property Update
Learn More
1st Month Insurance Free
Call for details
RENT ONLINE TODAY!
---
Shop for Units Below
Property Open with Minimum Contact Rental and Payment Options Available
We're sorry.
There's been an error loading units for this facility. Please contact the facility for availability.
Access Hours

Sunday-Saturday:

24 Hours
Office Hours

Monday-Friday:

9:00am to 5:00pm

Saturday:

9:00am to 3:00pm

Sunday:

Closed
Call Center Hours
Monday-Saturday:

6:00am to 10:00pm CST

Sunday:

9:00am to 5:00pm CST
Self-Storage Center in Covington, GA
When you need a nearby self storage center in Covington, GA, let Covington Stor-It be your first choice. We are conveniently located at 8165 Washington St. SW, near Interstate 20, between Covington and Porterdale. Our clean self storage facility offers helpful amenities such as drive-up, ground-level access for our large storage units. Extra-wide doors that are also extra-tall make it easy for you to bring in your large pieces of furniture. We also offer climate-controlled, inside-access storage units for your furniture and electronics.
Find Great Storage Options
We can help you to determine the best size of secure self storage for your needs. If you're a college student who needs room for your books and a few boxes of personal items, our 4-by-6-foot units are a great choice. When you have a whole house full of items to store while you travel around the world, our 20-by-40-foot units can accommodate your furniture, electronics, and boxes of belongings. Our front office is open from 9am – 6pm, Monday through Friday, and from 9am – 3pm, on Saturdays, so that you can borrow a hand cart or pick up some extra packaging supplies to complete your move-in process.
Store With Confidence
We have taken added steps to ensure your safety and the security of your belongings. Access to our self storage facility is controlled with key codes that are unique to each tenant. Our perimeter is fenced and monitored by recording equipment. Our units with inside access include plenty of hallway and interior lighting. You can use your own locks for each storage unit. If you need assistance outside regular business hours, our call center is available 24 hours per day. You may come and go as you please when dropping off your possessions as you will have 24-hour access to your storage unit. Our self storage services include package acceptance and on-site RV parking.

Let us give you a tour of our self storage facility. We can show you all of the different unit sizes and help you select the best one for your needs. We can also set you up with online payment options, or you can pay via phone if that's easier for you. Call us at Covington Stor-It today to reserve a storage unit or parking space at our secure self storage center in Covington.

(function() { var phplive_href = encodeURIComponent( location.href ) ; var phplive_e_1580768029 = document.createElement("script") ; phplive_e_1580768029.type = "text/javascript" ; phplive_e_1580768029.async = true ; phplive_e_1580768029.src = "https://chat.xpssolutions.com/js/phplive_v2.js.php?v=1765|1580768029|2|&r="+phplive_href ; document.getElementById("phplive_btn_1580768029").appendChild( phplive_e_1580768029 ) ; })() ;