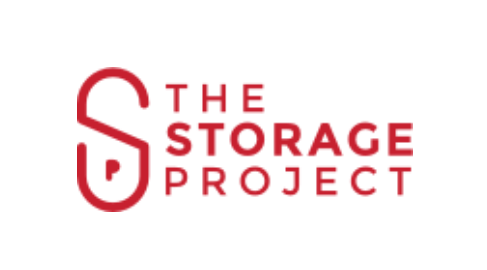 The Storage Project – Conestoga Pkwy
926 Conestoga Parkway
Shepherdsville, KY 40165
We're sorry.
There's been an error loading units for this facility. Please contact the facility for availability.
Didn't find your unit? Try these nearby locations
Hours
Access Hours

Monday-Sunday:

6:00am to 10:00pm
Office Hours

Monday-Friday:

9:00am to 5:30pm

Saturday:

9:00am to 3:00pm

Sunday:

Closed
After Hours Assistance
Monday-Saturday:

6:00am to 10:00pm CST

Sunday:

9:00am to 5:00pm CST

Self-Storage Facility in Shepherdsville, KY
Conveniently located just off Interstate 65 in Shepherdsville, KY, The Storage Project on Conestoga Parkway sits just behind City Hall and the police station and serves several local businesses with self-storage in Bullitt County and the surrounding areas. We are a short drive from downtown Shepherdsville and surrounded by several local restaurants and shopping centers so you can drop off or pick up your items in storage while running your regular errands.
Shepherdsville Storage Facility Features and Amenities
The Storage Project offers several great amenities to our self-storage customers, including convenient delivery and package acceptance, which is perfect for small businesses that have limited inventory and business hours that may take you out of your store or office during regular delivery periods.
Climate-controlled storage units in Shepherdsville
ensure your belongings stay in the condition you've left them. We offer storage units ranging from small, closet-sized spaces ideal for seasonal clothing or decorations to large units that can accommodate a full warehouse of merchandise for businesses or whole-home moves. Be sure to ask about our referral program.
Advanced Security
Boxes & Moving Supplies
Climate-Controlled Storage Units
Deliveries Accepted
Drive-Up Access
Fenced and Gated Property
Indoor and Outdoor Storage Units
No Contact Online Rentals
Pest Control Services
Wide Drive Aisles, Entry Doors, and Hallways
Easy, Convenient Payment and Billing Options
Whether you are moving, downsizing, or decluttering, there can be a lot of stress surrounding your storage rental. Have peace of mind (for your stored items and your wallet!) with our easy and convenient payment and billing options. Never again worry about missing a payment or paying for storage you don't need with The Storage Project's flexible financial options:
Auto-Pay Options
Email Invoicing
Month-to-Month Leasing
No Deposit Required
Online Bill Payments
Referral Rewards Program
Rollover and After-Hours Call Center
Tenant Insurance Available
Rent or Reserve Your Shepherdsville Storage Unit Online
Whether you're looking for personal or
business storage in Shepherdsville
, The Storage Project makes the entire process of choosing, reserving, and renting your self-storage unit simple; browse our list of available units or visit our facility to take a tour and meet our friendly, knowledgeable team. Not sure what size storage unit you need? Our
size guide
can help! With flexible leases that allow you to move in and out when you need to and online bill-pay and autopay, paying for your storage unit is never complicated. Ready to move in?
Reserve or rent your unit online today.
Looking for a closer
storage facility in South Louisville, KY
? Browse a variety of storage units offered at our sister facility, The Storage Project - Cooper's Chapel. If you're looking for more storage options, browse all of our
storage facilities near Louisville, KY
.
$50 Referral Program
When you refer someone to our facility, and they rent a unit from us, we'll give you $50 as our way of saying, "Thank you!". So regardless of whether you are renting with us or not, earn some extra money today! Restrictions apply. Call our office for more details and instructions.