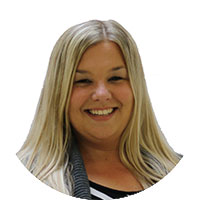 Liz Emmett
Regional Director
Liz was born and raised in Lawrenceville/Suwanee, Georgia. She started working for ASM part-time in 2006 during college and ended up liking the storage industry and loved the company so much, she decided to make a career out of it. She loves nature, being outside, and listening to music. She has been married for 10 years and they raise and show American Bullies…so when she's not working, you can always find her with a dog!
Can you guess which fact about Liz is false? Email her at liz.emmett@absolutemgmt.com for the answer!
Liz attended Military School during Highschool.
Liz has 10 dogs.
Liz helped dig a water well for a remote village in Nicaragua.