Your Success. Our Priority.
---
Were you interested in knowing more? Below are some of the most frequently asked questions regarding third-party management, fees, expectations, and more.
FREQUENTLY ASKED QUESTIONS



For many owners, third-party management is their solution for a variety of challenges they meet face-to-face. Including the following:

Capitalizing on Economies of Scale
Saving or Reallocating Personal Time
Growing Facility Portfolio
Finding an Exit Strategy from Daily Operations
 
Proofing for Future Legacy
Maintaining Current Best Business Practice
Increasing Profit




Although all self-storage facilities may benefit from professional self-storage management, Absolute Storage Management recommends that an owner looks into third-party management when their facility or nearby facility's net rentable square footage is over 30,000 square feet. This recommendation does vary per market. To be confident in your situation, reach out to Absolute Storage Management.




Interviewing multiple third-party management companies is an easy way to understand the difference in third-party management companies' strategy, benefits, and performance. When making your final selection, choose the company that meets and aligns with your expectation and values. Consider the following: 

Company Values and Culture: Selecting a company that not only values but behaves in a way that displays communication, dedication and commitment will set your experience with a third-party management company up for success. 
Size of the Management Company: Team Member Experience: Making sure that the team managing your facility has proven experience in their field will ensure success. 
Record of Success: Before entrusting your storage facility portfolio to a third-party management company, review and discuss case studies showing the company's past performance.  
Location: Proximity of supervisory team to your facility does correlate to success. 
Services Offered: Understand the services offered thru the management company in addition to operational management. Most third-party management companies also offer or require the use of their accounting, marketing, technology, and human resources benefits.




Absolute Storage Management (ASM) has been managing self-storage facilities for owners since 2002 and stays true to third-party management. This commitment to third-party management eliminates any possible biases towards attention and expenses with company-owned facilities. In addition to the attention of our supervisors, who visit facilities and communicate to owners monthly, facilities under ASM's management benefit from department specialties, such as Marketing, Technology, Training, Recruiting, and Accounting. It is the combination of these specializations and team member tenure that makes ASM effective.




ASM manages self-storage facilities on behalf of many owner types, such as inventment groups, individuals, banks, and more, from various industries and backgrounds. On average, the current owners who choose ASM comes from a real-estate background and are looking to enter into storage. They typically have 1-3 properties in their self-storage portfolio and are attracted to self-storage for investment opportunities but are not looking to manage daily.




Out of the box, Absolute Storage Management offers a rolling 1-year contract consisting of 6% management fees, calculated from the property's Gross Income. However, all contracts are customized based on the owner's portfolio and needs. One thing to note, if you are going to be using an SBA loan to finance your facility, different terms apply.




Bringing Absolute Storage Management onboard typically takes 45-60 days once a contract is signed so that programs and accounts can be set up and so that the ASM team can be onsite for the day of the takeover.




ASM believes a condensed geographic footprint helps us to achieve outstanding results. ASM currently operated in the 16 contiguous southeastern states. This strategy keeps management, including emergency coverage costs, low for owners.




No, rebranding is not necessary to have Absolute Storage Management (ASM) manage your facility. However, if you choose to rebrand, ASM can help through that process.




Yes and No. Some vendors highly affect a facility's business operations and the ability of ASM to manage a facility effectively. Such as point-of-sale systems, website vendors, and more. These vendors are vetted and selected by Absolute Storage Management and are a requirement for effective management. Other vendor partnerships are available through ASM, offering owners economies of scale, such as a facility's Call Center, Paid Ads, and more. However, these vendors are not mandatory for an owner to use.




Tenant insurance premiums that each facility collects, based on state regulations and tenant participation, are a part of the facility's monthly income and can be seen as a line item in the company's monthly financial. This tenant insurance income is paired with a tenant insurance fee which deducts 50% of the insurance premiums collected per month to cover insurance liability and program administration.




On average, a property supervisor will visit a facility once a month. In addition to property supervisor visits, each property receives quarterly visits by a Senior Leadership Team member (COO, VP of Operations, or another senior-level individual).




Training occurs regularly for all Absolute Storage Management team members. Training begins during recruitment and onboarding for property team members then continues monthly during supervisor visits, virtual training, or through self-guided training available to all team members.




Yes. There are options to operate a facility with zero or reduced staff on-site. By leveraging call centers, Bluetooth locks, online rentals, and an array of additional tools, zero staff is achievable without impacting operational performance.




Yes. If you are not ready to transition to third-party management or are just interested in some more information on any topic, reach out to Absolute Storage Management for consulting on any of the below topics:

Revenue Management
Employee Retention and Engagement
Marketing Strategies
Vendor Selection
Technology Improvements
and more…


If ASM is unable to provide guidance, ASM will provide references.
Ready to Grow Your Business?
---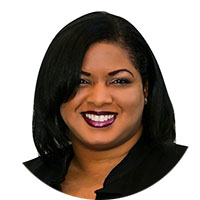 JASMIN JONES
CHIEF BUSINESS
DEVELOPMENT OFFICER