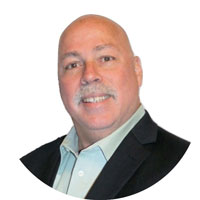 Chris Hedrick
Regional Lead
Chris began his working life in pizza delivery where he worked for 12 years. He helped make, bake, and deliver over $1,000,000 in pizzas. He left the food service to work in home improvement for 15 more years at Home Depot. He started at Absolute Storage Management in 2013 as an assistant manager. Chris has two wonderful children and four marvelous grandkids. When not working, he spends most of his time with his four grand kids and watching college or pro football. ROLL TIDE!
Can you guess which fact about Chris is false? Email him at chris.hedrick@absolutemgmt.com for the answer!
Chris has either prepared, baked, or delivered 1 million pizzas.
Chris has smoked on an airplane.
Chris has visited 5 continents.