Tips for Hosting Friends in a Small Space
November 9, 2022 in Storage Tips
If you love the holiday season, there's a good chance you delight in the holiday parties that accompany this festive time of year. It's a great chance to gather and celebrate with everyone, especially if you have friends or family visiting from out of town.
If you're like many Americans, your home may have limited room for hosting or you may live in a small apartment and are wondering how to create more space. Don't let the size of your home limit the amount of fun you and your guests have this year. You can even use your limited capacity to your advantage. These tips from Absolute Storage Management will help you discover the best way to host a party in a small space and utilize self-storage over the holidays to create memorable gatherings in a cozy space.
Prepare Ahead of Your Guests' Arrival
It may seem obvious, but make sure you're all set up before guests arrive. When things are in motion, guests may feel confined even more than usual, which makes for an unwelcoming setting. Have all your food set out and drinks set up. An open kitchen can also act as an overflow space where guests can make drinks and mingle before returning to the larger group. If you have any other preparations like decorating or furniture arrangements, having them in place before the party arrives ensures a smooth welcoming start to any festivity.
Designate the Main Room
By choosing a central hub for the festivities, you can focus your efforts on removing anything unnecessary into another room to maximize capacity. This lets making storage in a small home easier. You don't have to confine guests to this one room, but having a main area makes hosting easier. You can subtly hint to your guests by limiting decorations and food to your main area and having music and games to keep everyone entertained.
Use Storage for Extra Furniture and Decorations
If you live in a studio apartment or similarly small space, you may not have the option to move furniture in order to create space to accommodate your guests. A great option in this scenario is to completely remove the items from your home. Self-storage provides a great solution for furniture and decorations that take up valuable hosting space. Storage units at facilities in the Absolute Storage Network are available to rent on a month-to-month basis making it easy to place items in your unit while hosting and return your space to normal when guests depart. Not sure what size unit you'll need for all of your items? Storage unit size guides are a great way to learn more about common storage unit sizes and what is recommended to store in each.
Move and Maximize Furniture
Once you've pared-down your furniture, take time to rearrange your space. Moving just one piece of furniture, such as a table, can make a big difference in how a space feels. Rearranging furniture and employing double duty will help maximize your furniture's potential. Move chairs toward the walls to open up the room for a dance floor. Cluster your seating so guests can converse while sitting. Set your coffee table against the wall and use it as a buffet table. You can even place a few pillows or a plush rug on the ground for seating and turn that coffee table into a dining table.
Combining and repurposing end tables as snack and drink stations or as a place for party favors frees other surfaces for activities like board games or playing cards. Place waste bins and shoes under tables for extra floor space. Your shower rod can double as a coat rack (if it's sturdy enough). Get creative and experiment with different arrangements to make your space feel like an entirely different room.
Serve Finger Foods Instead of a Meal
Avoid packing everyone around a single table all at once by serving hors d'oeuvres and finger foods instead of one large meal. This also lets guests snack as they please so they can mingle for a more fluid vibe and the spread provides a conversation piece. Go with the opposite approach and spread snacks throughout your home to encourage guests to move about. Smaller appetizer plates take up less room and eliminate the need for silverware and extra dishes.
Take advantage of smaller bites and provide a larger variety of foods for company to choose from while also catering to their tastes and dietary needs. Make it fun by having guests bring interesting snacks for an exciting and eclectic spread. Small plates don't mean people need to go hungry.
Create a Small Bar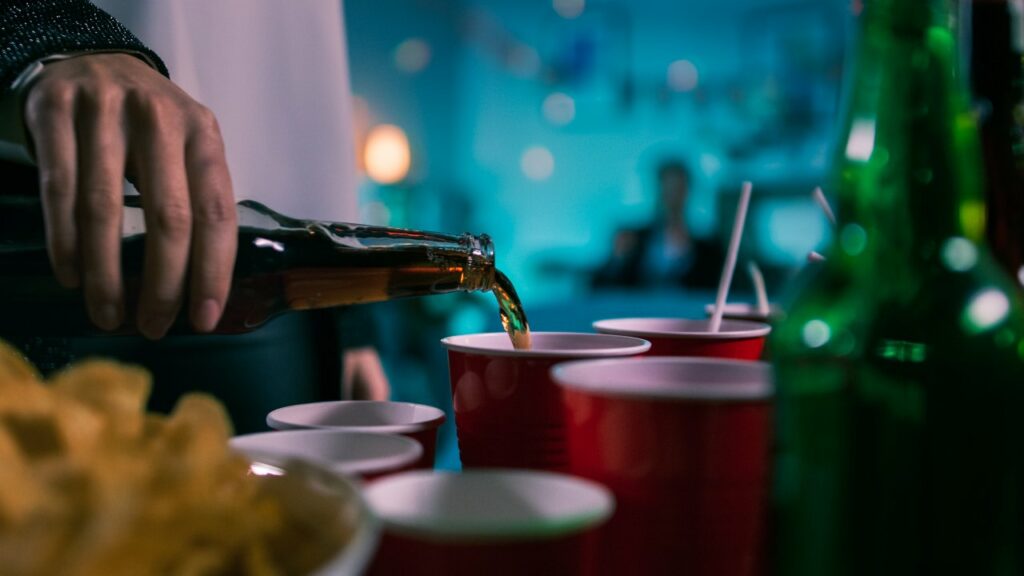 Instead of having an entire speakeasy's worth of bottles crowding your counter, make a signature cocktail or two. Focusing on a drink with just a few ingredients keeps surfaces clear. It can even be a fun activity for guests to customize their drinks. Wine bottles are a great way to serve multiple guests while keeping a small footprint. If you have guests who prefer beer, put out a small cooler, bucket, or other container and rotate stock while stashing the majority of the bottles and cans in the fridge.
Minimize Clutter
Clearing a room of clutter ensures every last inch is open for your guests. Remove anything unnecessary from where you're entertaining and stash it in a bedroom or closet. Remove anything from the countertops and other surfaces you can. An oven can double as a storage closet. Just make sure it is off and there's no residual heat from cooking.
Decorations are great to set the mood of any party but can get out of hand. Focus on decking the walls in a minimalist approach without clunky décor and avoid crowding useful surfaces with knickknacks. Go easy on seating to prevent cluttering your space with unnecessary chairs while also encouraging interactions between guests. Anything guests may bring, like coats or gifts, can accumulate quickly and should also be placed out of sight when possible.
Be Casual
Set a casual tone by forgoing a hard start and end time and opting for more of an open house feel. Staggering when people come and go can avoid overcrowding. If you know some guests don't like to stay up late, have them arrive earlier than your night owl companions. This can also remove pressure on guests to arrive on time or to feel forced into staying later than they want. Parties should be about having fun, not feeling like obligations.
Create Space This Holiday Season and Beyond
Hosting is tough but gratifying. Don't forget to enjoy yourself and have fun with your guests because after all, they're there to see you. If you need space storage to make a little extra space in your home this holiday season, find a facility in the Absolute Storage Management Network to help prepare for the party. With clean, affordable units in a variety of sizes and equipped with amenities developed for customer experience, you're sure to find what you're looking for. Rent a storage unit to create space for parties, hide gifts from your kids or significant other, and so much more beyond just the holiday season!
LOOKING FOR A COMPANY TO MANAGE YOUR SELF STORAGE PROPERTY?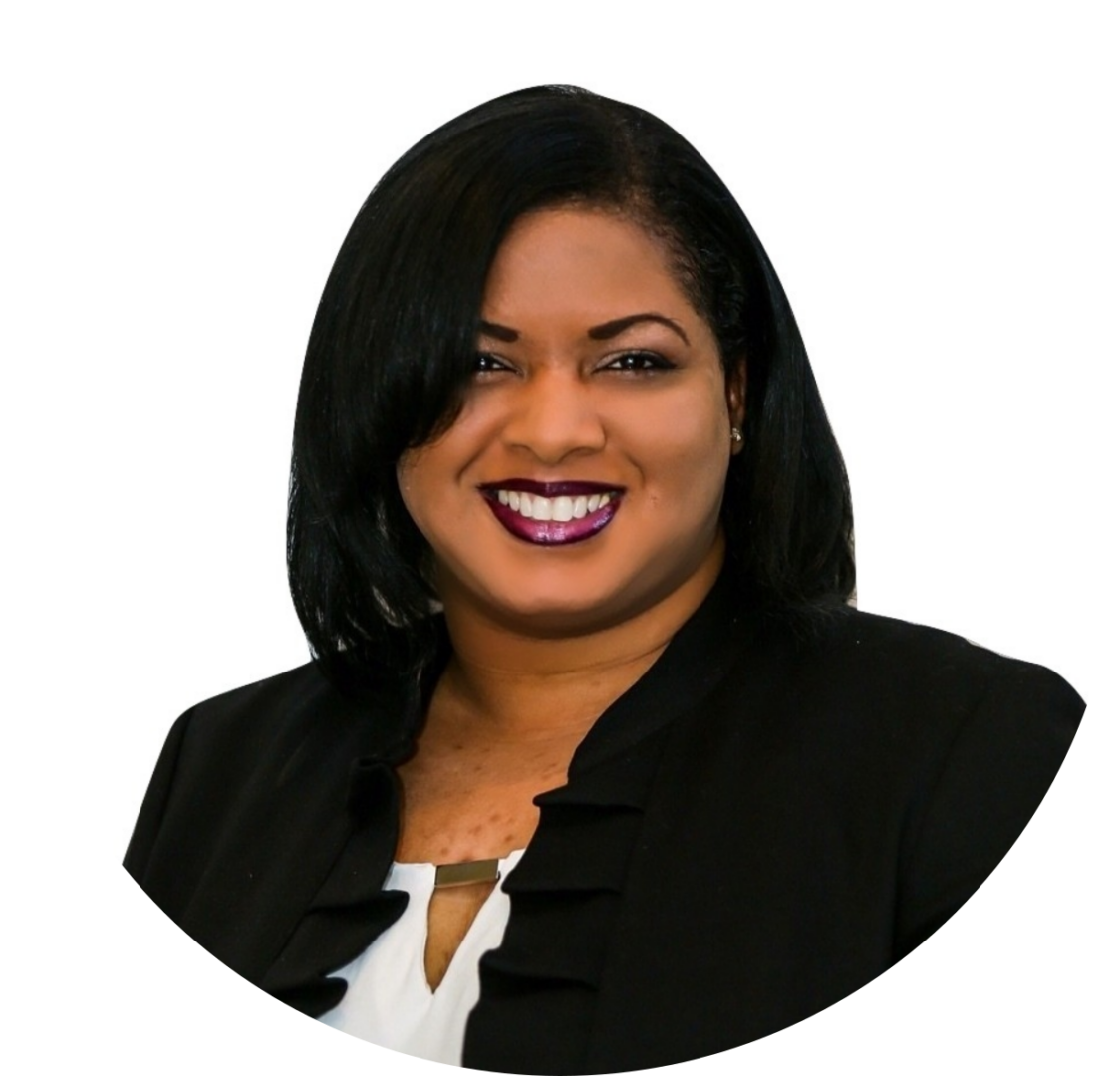 Contact Jasmin Jones
---
RECENT POSTS