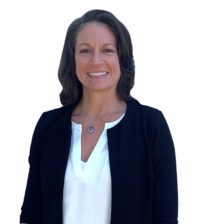 Shannon Fuller
Property Accountant
Shannon is a repeat offender and came back to Absolute Storage Management in June 2018 after her previous 2-year stint from 2012 to 2014.  She left in 2014 for her love of animals and after serving a key role in the growth and subsequent sale of a large and multi-location veterinary specialty and ER hospital, she was lucky to have the opportunity to rejoin ASM's cast of characters.
Her work experience includes; municipal grant accounting, internal auditing, TPA for 401(k) plans and the management of a yoga studio during her 7-years as a Bikram yoga instructor.
Shannon graduated Summa Cum Laude and with the President's Medal for Excellence with a BBA in Accounting from Midwestern State University (Wichita Falls, TX).  She is also a licensed CPA in the state of Texas.
Originally from San Diego, CA, Shannon is a lover of the beach and anything outside.  She enjoys going to concerts, working out with her hubby and cooking for and entertaining friends while chillaxing by the pool.
Can you guess which fact about Shannon is false? Email her at shannon.fuller@absolutemgmt.com for the answer!
Shannon has attended 32 Dave Matthews' concerts.
Shannon fainted when she finally met Dave Matthews.
Shannon has met Ben Kingsley.