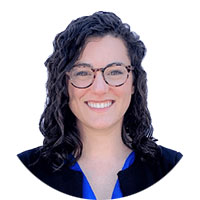 Grace Totty
Vice President of Marketing and Sales
Grace Totty is the Vice President of Marketing and Sales with Absolute Storage Management (Absolute), responsible for leading the marketing team and vendors to maximize function and performance for Absolute's managed properties.
Grace has over ten years of storage experience starting in operations, working closely with Absolute's founders. She is a frequent speaker at national trade shows and state shows and enjoys connecting with individuals in the storage industry. Grace currently sits on the TNSSA board, is a member of the Senior Leadership team at Absolute and is an active member of the Young Leader's Group and the SSA's Women's Counsel. Grace holds a degree in Business Management from The University of Memphis.
Can you guess which fact about Grace is false? Email her at grace.totty@absolutemgmt.com for the answer!
Grace is one of six children.
Grace has skydived three times.
Grace was in a band in college.