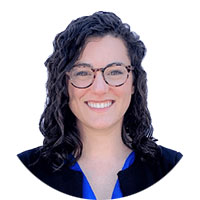 Grace Totty
Vice President of Marketing
Grace Totty is the Vice President of Marketing with Absolute Storage Management (ASM), responsible for all marketing aspects for ASM's 135+ managed properties. These responsibilities range from web design, SEO, SEM, PPC, Social Media, content marketing and more.
Grace has over seven years of storage experience starting in operations, working closely with ASM's founders. She is a frequent speaker at national trade shows and state shows, and currently sits on the TNSSA board. Grace holds a degree in Business Management from The University of Memphis in Business Management.
Right now, Grace fills up her weeks with volunteering and weekends experiencing new adventures.
Can you guess which fact about Grace is false? Email her at grace.totty@absolutemgmt.com for the answer!
Grace is one of six children.
Grace has skydived three times.
Grace was in a band in college.