Packing Books for Moving and Storage
July 29, 2020 in Storage Tips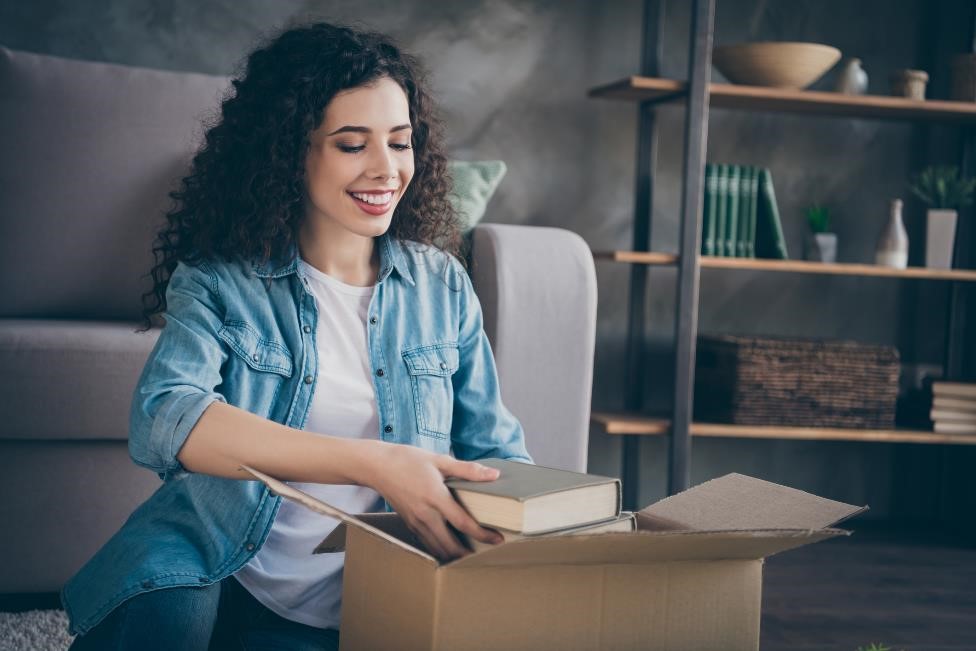 Book storage might not sound that daunting, but anyone who's moved a large collection will tell you differently. Those shelves of paperbacks and hardcovers represent years of collecting and reading, so it's important to protect them from moving hazards and moisture. At Abbott Trinity Self Storage, we can help keep your collection ready to read.
Before You Store, Take Inventory
Whether you're moving or decluttering, take stock of your book collection. Set aside books that don't spark excitement or are no longer useful. Consider gifting, donating, or selling these books. For everything left over, take an inventory and use an app like Goodreads to catalog your books. Some apps even allow you to scan barcodes, saving you lots of time typing in titles and authors.
Book Packing Tips
Cardboard boxes are a safe, affordable book storage solution. Use small boxes to avoid overloading. Paperback books can be laid flat inside the box, while hardback books should be stacked vertically with the spines facing one another to keep from damaging the pages. Be sure to tape the seams of your boxes with more than one layer of tape. Write the contents of each box on multiple sides, especially if your books are going into storage.
Book Storage Pointers
If your books aren't getting unpacked anytime soon, you can take a few extra steps. Separate books with acid-free paper to ward off yellowing and prevent wear. If you don't have access to this specialty paper, you can protect your books by sliding pieces of cardboard between them. It can also be helpful to place arrows on the box to indicate the position in which your books are stored. If possible, place your collection in a climate controlled storage unit. These units are kept at a steady temperature range with reduced humidity to protect paper and other fragile items.
Use Self Storage to Keep Bookshelves Organized
Whether you're a serious bibliophile with stacks of books on the floor or just want to store the books you've amassed over the years, our storing and packing tips will help keep your paperbacks and hardcover books in tip-top shape. Make your Nashville, TN, moving or storage experience easier with climate controlled storage units, free dollies, and moving or packing supplies available for purchase. To get started, reserve a unit online or contact us today.
LOOKING FOR A COMPANY TO MANAGE YOUR SELF STORAGE PROPERTY?
Contact Jasmin Jones
---
RECENT POSTS