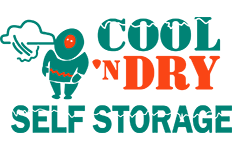 Cool N Dry Self Storage
1091 Peach Parkway
Fort Valley, GA 31030
Office Open Now
Contact Free Rentals and Payments Available- See Below
On Select Units: 50% off of 1st Months Rent
Call for Details
RENT ONLINE TODAY!
---
Shop for Units Below
We're sorry.
There's been an error loading units for this facility. Please contact the facility for availability.
Access Hours

Sunday-Saturday:

24 Hours
Office Hours

Monday-Tuesday:

9:00am to 6:00pm

Wednesday:

Closed

Thursday-Friday:

9:00am to 6:00pm

Saturday:

9:00am to 2:00pm

Sunday:

Closed
After Hours Assistance
Monday-Saturday:

6:00am to 10:00pm CST

Sunday:

9:00am to 5:00pm CST
Self-Storage Center in Fort Valley, GA
If you need a self-storage center in Fort Valley, GA, you've come to the right company. Cool N Dry Storage does more than just provide climate-controlled units. We also give customers the peace of mind that they deserve. Our method is to go above and beyond to keep their belongings out of harm's way.
Bear our company in mind when it's time to relocate from one home to another. It doesn't matter if you have a lot of possessions. We're confident we have an option that will fit the bill. Our units are designed to deliver uncompromising security and protection. It would be in your best interests to let us know when you need self-storage or assistance with moving.
Accommodating Our Customers
At Cool N Dry Storage in Fort Valley, we take pride in this line of work and enjoy helping our clients. We're committed to their complete satisfaction. You'll benefit from utilizing our services. For our team, conscientious quality comes before the bottom line. If you're looking for a self-storage center, call us today.
Are your closets overflowing with items you simply no longer have room to store? Is your basement filled with boxes that you can't bear to throw away? At Cool N Dry Storage, we have a solution for eliminating unwanted clutter without having to part with the things you want to keep. Our affordable self-storage center in Fort Valley, GA offers customers like you the opportunity to house excess belongings in a safe and secure environment.
Flexibility and Convenience
The benefit of using a self-storage center like ours is that you'll have the ability to access your inventory whenever you choose. Whether you're looking to store a few small items or need room for larger furniture pieces, Cool N Dry Storage has a solution. Our Fort Valley, GA facility offers storage units in a variety of sizes, and our flexible service contracts are designed for your ultimate convenience.
For more information or to take a tour of our self-storage center, call or visit Cool N Dry Storage today.