How to Plan Your Wedding with Self-Storage
March 4, 2022 in Storage Blog
Wedding season is right around the corner! To help avoid the stress, we've compiled a list of ways self-storage can get you from "To-Do" to "I do." Whether it's your dress, décor, or gifts, use these self-storage tips to avoid filling every nook and cranny in your home with stuff both before and after the blissful nuptials.
Prepping for the Big Day
Planning a wedding can be a difficult process, but it doesn't have to be if you take it a step at a time and stay organized. Easier said than done, right? It's an exciting time in your life, and that excitement sometimes causes those carefully planned steps to occur out of order. So if you're still months away, but have already amassed a "small" collection of items for the wedding, self-storage can help keep you organized and your possessions safely tucked away until you're ready to use them.
Organizing Your Collection of Decorations
As you collect decorations for the wedding, make set-up on the day-of even easier by organizing the items either by location or purpose. For example, if you have a lantern that you want to use as a centerpiece, place it in a container labeled "centerpiece" along with other items you want to include. By doing so, it will help you remember what you have and what is left for you to get. Then when the big day arrives, your friends and family who are helping decorate can easily locate and identify each item. Use shelves in your storage unit to help keep everything organized.
Pro Tip: Leave your decoration items wrapped and with tags on until they are used so you can return any extras.
Keeping Track of Wedding Favors
Wedding favors are a long standing tradition – a way to say "thank you" to your guests for sharing your special day. There are so many options for wedding favors, that it can be hard to choose just one. No matter what favor you decide on, store them all in a labeled container to avoid misplacing them and to protect them from any accidental breakages.
Protecting Paper & Antique Items
While some brides choose to handwrite each of their invitations and others print in bulk from online vendors, there can be a lot of paper needed for your wedding. Store your invitations, envelopes, mailing supplies, menus, seating cards, and more in labeled containers in climate-controlled storage units to avoid any damage or warping from heat or humidity. Already picked out your "something old?" Keep valuable antiques or family heirloom items in a climate-controlled unit for extra protection from outdoor elements.
Storage After the Big Day
After the excitement of your wedding day has faded, there are still many uses for your storage unit. Your unit is a great place to keep decorations, the box of wedding cards you plan to put in a shadowbox eventually—even some of those countertop appliances you received as gifts but don't have the space for yet. Utilizing your storage unit properly after the wedding will prevent boxes and other nuptial-related décor from piling up in your home.
Moving In With Your Spouse
If your post-wedding plans include moving in with a partner, having a storage unit will help make this transition easier. In many instances, leases are up before a new home is ready and you may need temporary housing for a few weeks. Storage units are a great place for staging furniture and appliances during this period. It's also a great place to keep duplicate items that you're not ready to let go of yet such as a couch, kitchen appliances, or a bed.
Storing Gifts During the Honeymoon
Headed out of state or the country for a honeymoon? Make a stop and drop your wedding gifts at your unit before boarding the plane (or better yet, have one of your trusted family members drop them off for you!) Your items will be securely locked away and you can relax knowing your valuables won't be visible to the whole neighborhood.
Packing your Wedding Dress for Storage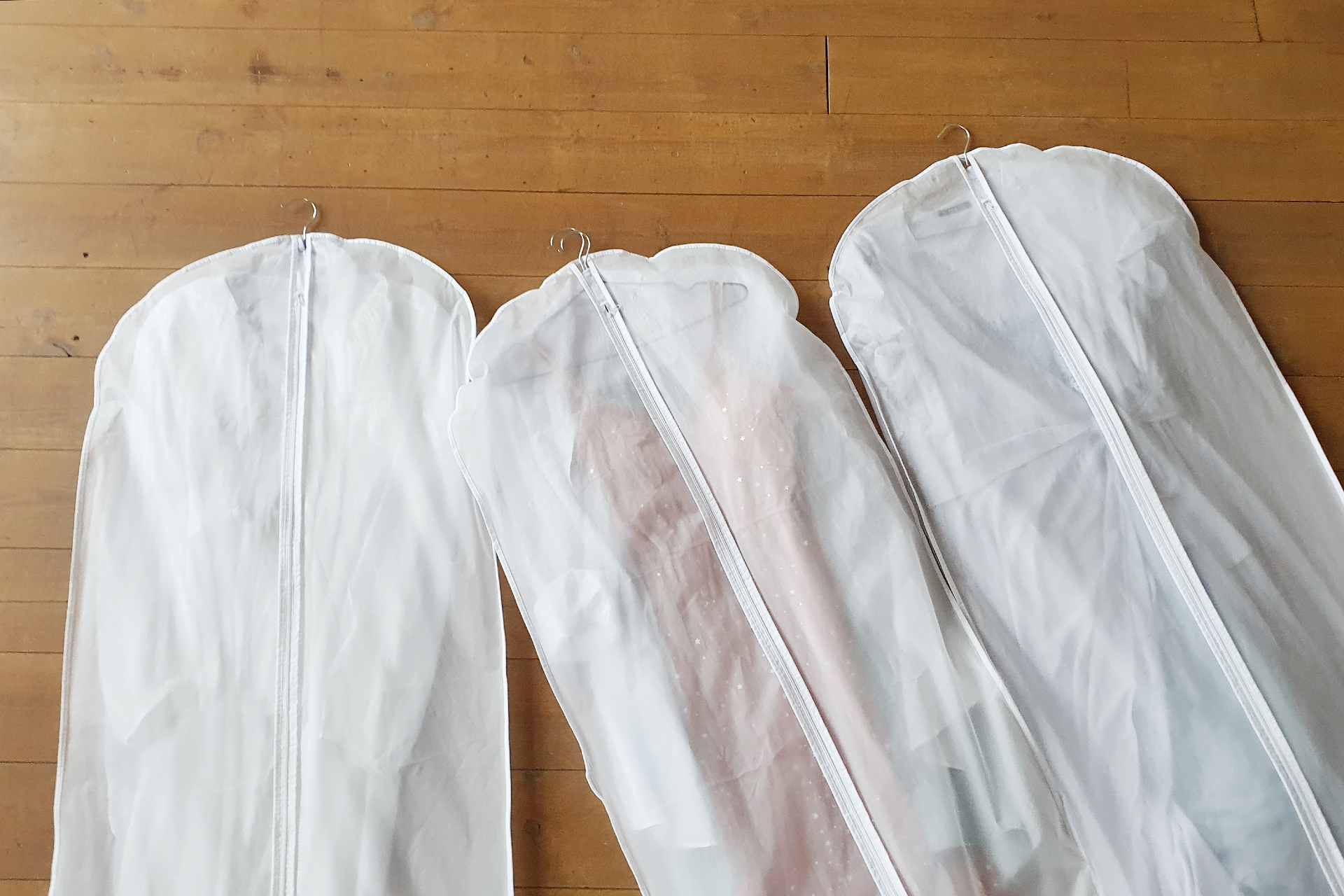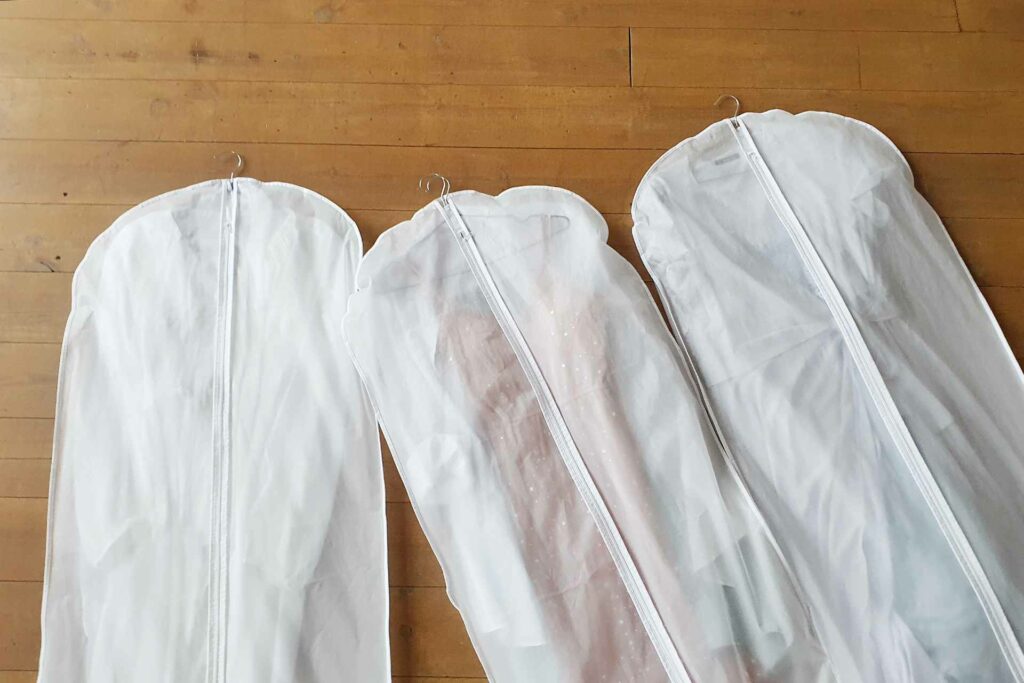 For many brides, finding your wedding dress is the most exciting part of the planning process. You'll want to take the time to properly clean and store it both before and after the big day. Take extra care of your dream-dress by storing it in a storage unit. It will be easier to hide it from your significant other (if you don't want them to see it beforehand) and protect it from any accidental spills or tears that can occur by keeping it in a closet or hanging it on the back of a door at home.
Before the Wedding: Hang it in a Bag
Be sure to store your dress away from direct sunlight, in a cool, dry place to avoid any discoloration (an inside climate-controlled storage unit checks all these boxes). Cloth storage bags are highly recommended if you choose to store your dress on a hanger. Cloth bags are breathable and won't retain moisture, and hanging your dress rather than storing it in a box will decrease the amount of wrinkles and creases in the fabric. Be sure to use the plastic garment straps on the inside of the dress so you don't stretch out any fabric.
After the Wedding: Store it in a Box
After your wedding, you can preserve your dress. Whether you plan to pass it on to your children or just want to admire its beauty, there are a few extra steps that must be taken to store it properly. Using a regular box or garment bag may lead to yellowing, oxidation, or potential mold or mildew build up. Instead, opt for a wedding dress preservation box. The preservation process is typically done by professionals (often a service offered by the store you purchase your dress from) and you will receive your dress back in an airtight box. To keep it looking its best, you'll want to store the box in a cool, dry place, and off the ground to avoid any moisture, dirt, or curious pests from damaging it.
Why Self Storage is Useful in Wedding Planning
Wedding planning can be stressful, but by having a storage unit, you'll be able to keep all your supplies, gifts, and decorations organized. You won't have to worry about items getting lost in the back of a closet, or someone forgetting stored items at their home. The day of, your friends and family can collect everything with ease and set up the venue without ever needing to send you a text. And after the wedding, you can take your time knowing that your items are safely stored away until you return from that long-awaited honeymoon.
Don't forget! When deciding on a storage unit, you'll need to think about how much you anticipate storing. Use Absolute Storage Management's storage unit size guide to help you determine what the perfect amount of space is for your items, then visit our website to find a storage unit near you. Happy planning!
LOOKING FOR A COMPANY TO MANAGE YOUR SELF STORAGE PROPERTY?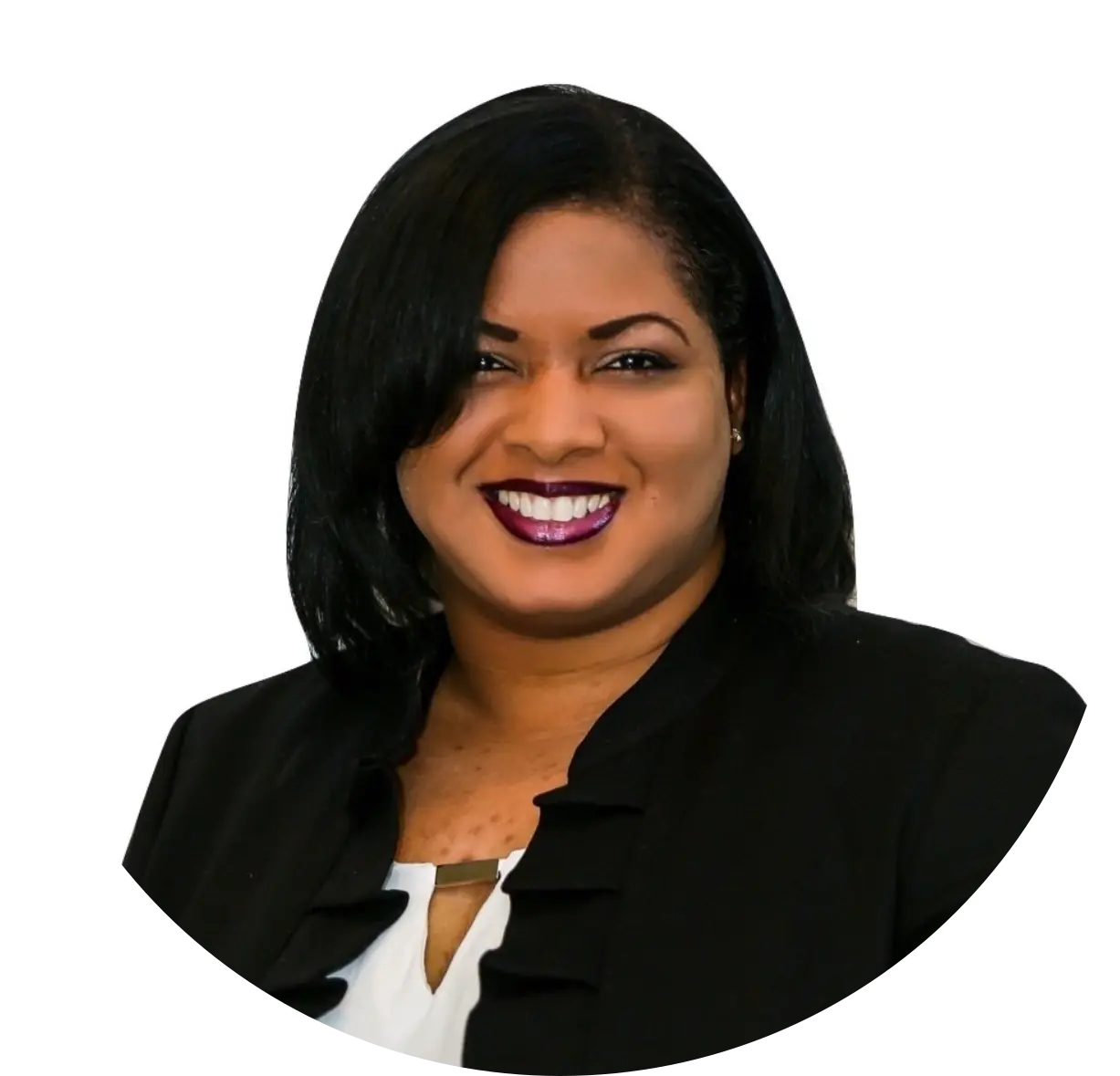 Contact Jasmin Jones
---
RECENT POSTS