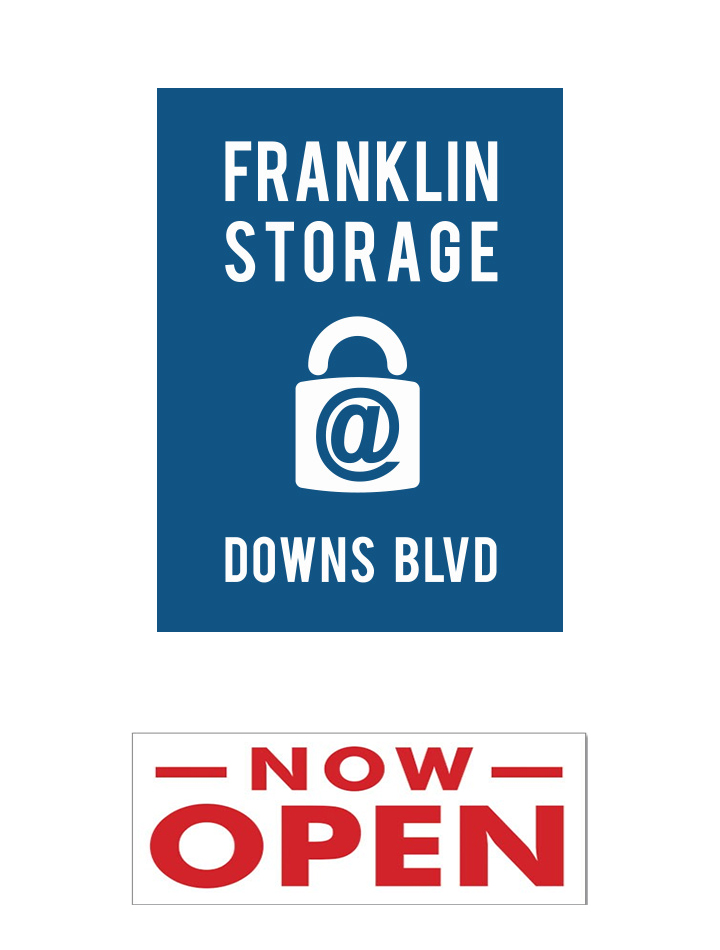 Franklin Storage @ Downs Blvd
500 Downs Blvd
Franklin, TN 37064
Office Open Now
50% Off First Three Months!
Call for Details
Property Open with No-Contact Rentals and Payment Options Available
We're sorry.
There's been an error loading units for this facility. Please contact the facility for availability.
Access Hours

Sunday-Saturday:

6:00am to 10:00pm
Office Hours

Monday-Friday:

9:00am to 5:30pm

Saturday:

9:00am to 5:00pm

Sunday:

12:00pm to 5:00pm
Self Storage in Franklin, TN
Situated about 21 miles south of Nashville, the city of Franklin, TN, is a major part of the Greater Nashville metropolitan area and the seat of Williamson County. As Nashville has grown and prospered over the past few decades, so too has Franklin, with both residential and commercial construction booming to accommodate new residents and businesses. There's more to Franklin than just its proximity to a major US city, though. The community of Franklin played a major role in Civil War history, including the Battle of Franklin in 1864, and five of its historic districts are listed on the National Register of Historic Places.
Whether you're new to the area or a longtime resident, Franklin Storage at Downs Blvd. can help you tame the clutter and keep your prized possessions protected. Our facility is conveniently located across from Franklin Stone on Downs Blvd., near Franklin Elementary and the intersection with West Main Street. Additionally, we are proud to serve the following nearby neighborhoods:
Westhaven
Willowsprings
Franklin Green
All of our storage units are indoors and come with climate and humidity control, so you can store everything from personal files and paper documents to family heirlooms without worrying about damage from Middle Tennessee's humid summers and wet winters. We also have an Amazon Locker on-site, so you can have your packages shipped directly to our facility for added convenience and security.
At Franklin Storage, we offer a number of storage unit sizes to meet your needs. Our closet-sized 5' x 5' units are perfect for families who just need a bit of extra space, and our massive 10' x 30' units are ideal for storing surplus equipment for small businesses. Unsure of which size unit is right for you? Check out our online Size Guide or contact one of our professional staff members for more information.
Concerned about security? Don't be. Our Franklin, TN, facility features state-of-the-art security cameras and an after-hours call center. Plus, our secure keypad system grants you access to your storage unit whenever you'd like – and keeps everyone else out. Speaking of access, all our units are ADA compliant, and we offer renters a free "move-in truck" upon request. It's our way of giving back to the Franklin community we call home.
At Franklin Storage, we want to make the self storage process as convenient and hassle-free as possible. That's why we offer online bill pay and month-to-month leasing options for all our renters: so you won't feel tied down by a long-term commitment. If you'd like to learn more about the range of storage units we offer at our Franklin, TN, storage facility or would like to schedule a tour, our friendly staff will be happy to assist you. Give us a call or stop by Franklin Storage at Downs Blvd. today!