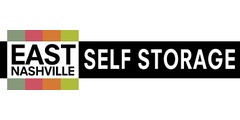 East Nashville Self Storage
800 Main St
Nashville, TN 37206
Office Open Now
We're sorry.
There's been an error loading units for this facility. Please contact the facility for availability.
Access Hours

Monday-Sunday:

6:00am to 10:00pm
SELF-STORAGE CENTER IN NASHVILLE, TN
East Nashville Self Storage is a secure indoor storage facility on Main St., right in the middle of East Nashville. The big red brick building adjacent to 5-Points was completely renovated in 2011 to be the perfect storage option for the east side, complete with state-of-the-art security, surveillance, and solar panels for our energy.
WIDE RANGE OF SELF STORAGE UNITS
All of the units in our building are indoor and climate-controlled with two layers of security – gated parking area and access code only building entrance.
Our units range from 5x5ft. to 20x25ft., so whatever your size requirements are, we've got you covered. We have over 20 different sizes, so from the too many boxes laying around the house to the rest of your house you can secure it here.
NOTABLE FEATURES
 Loading docks on the 1st & 2nd floors!
 Rentable U-Haul trucks onsite!
 All the packing supplies you'll need!
 ATM machine on site!
 After hours access!
 2 layers of security – gated parking & access code only entry!
 Online bill paying
 Eco-friendly building with solar panels!
You can rest assured knowing that we closely monitor the activity in our facility with surveillance cameras and time-stamped gate entry 24 hours a day. Access to our completely enclosed building is limited to current tenants and all of our doors, inside and out, are secure.
Renting a storage unit at East Nashville Self Storage can be an ideal solution whether you have long- or short-term self storage needs. We're ready to be of service to anyone in Nashville, and we invite you to come see what we have to offer.
Call Us Today at 615-307-0927 or email us at EastNashville@AbsoluteMGMT.com
Hear What our Customers Have to Say
This facility is the safe, convenient place to keep your things.
Great prices, friendly staff, and nice facility. I would definitely recommend this place to friends and family